Symrise expands SymSelect online portal
Products and marketing concepts for cosmetic ingredients available at a glance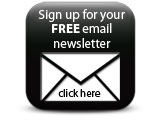 Symrise is extending its proprietary internet search tool SymSelect by adding a platform for its Life Essentials products. This will enable customers to research Symrise's cosmetic ingredients online. Detailed product information and presentations are available. Multiple search options allow users to identify the best suitable product for their needs.

At www.symselect.com, users can search for cosmetic ingredients. Information about the latest developments, product launches, current topics from the cosmetics world, and new emotive or concept presentations can also be accessed.

As an interactive tool, SymSelect offers various search possibilities. Besides the classical route of directly typing in the Symrise product or plant name required, an advanced search tool allows additional search criteria such as INCI name, CAS number, or plant name to be entered, in different languages.

Two unique visual search platforms provide users with an overview of the ingredients market. One platform concentrates on naturals with categories such as fruits, flowers, woods, etc., dividing these into sub-categories such as berries, stone fruits, nuts, etc. For each of these sub-categories, SymSelect suggests the appropriate Symrise product. The second platform focuses on the search by marketing concept with a wide spectrum of categories such as anti-ageing, sensitive skin, traditional medicines (e.g. ayurveda, TCM), targeted age groups (e.g. young and mature skin), and many more.