Symrise first half sales rise 16.4%
Focus on emerging markets pays off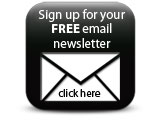 Raw materials supplier Symrise AG has reaped the rewards of regional diversification in the first half of 2010, announcing group sales of €797.5m, up 16.4% (or 13.9% in local currency) on the prior year period.

"We successfully capitalised on the economic recovery and enjoyed above average growth in the first half of 2010," said ceo Heinz-Jürgen Bertram of the results. "Our customers' order patterns have normalised again compared to 2009 and we were in particular able to expand our business with our key customers. Our regional diversification and our special focus on emerging markets are also paying off: we've seen considerable growth in all regions and are meanwhile generating 46% of sales in emerging markets alone."

Bertram also confirmed Symrise's core strategic goals, stating that the group planned to focus on its life essentials and consumer health businesses, as well as double its menthol production capacities by 2012.

Sales for the scent & care division increased 20% with the business benefiting from new product launches in cosmetics including revitaliser SymMollient and aroma molecule Ambrocenide.

Based on these figures, Symrise expects at least 8% sales growth for the full 2010.
Featured Companies