Symrise introduces a sea ingredient to help oily and sensitive skin
The natural ingredient regulates the skin's sebum production and strengthens the skin barrier, based on sustainably produced Mediterranean microalgae
Day after day, our skin is subjected to countless internal and external influences, also known as the exposome.
Diet, stress, dirt and ultraviolet rays are some of these factors, which can often lead to irritations in sensitive or oily skin.
With SymControl Care, Symrise offers an active ingredient that regulates the skin's sebum production and strengthens the skin barrier.
According to Symrise's internal consumer research, roughly 61 % of consumers with oily skin reported that their skin is also sensitive. With this skin type, sebum over-production can frequently lead to skin irritations.
To combat these irritations, those affected often turn to harsh products that can actually increase the reaction of the skin's sensitive outer layer.
With SymControl Care, Symrise offers an active ingredient that addresses the needs of consumers with both oily and very sensitive skin.
SymControl Care has been shown ex-vivo and in vivo to significantly reduce sebum overproduction, soothing the skin and strengthening the skin barrier.
The result is a healthy looking and balanced skin, even after just one week.
SymControl Care is water soluble, registered for the Chinese market and COSMOS approved.
Natural and sustainable raw material
Dr. Marielle Le Maire, Global Category Director Actives in the Cosmetic Ingredients Division, explains, "Symrise produces the active ingredient used in SymControl Care from the microalgae Tetraselmis suecica using a blue biotechnology process. This green algae is a natural and sustainable raw material from the Mediterranean.
The cosmetic ingredient thus adheres to Symrise's sustainability objective that all strategically important raw materials should be derived from sustainable sources by 2020. We thus offer our customers and consumers a sustainable solution for a common skin type."
The Cosmetic Ingredients team will present SymControl Care for the first time at booth B70 at in-cosmetics Global 2018 in Amsterdam.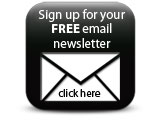 *SymControl is a registered trademark ingredient of Symrise
Featured Companies