Symrise lifts earnings forecast
Symrise predicts earnings will stay in the 19%-22% region, possibly for the next few years
Increasing fragrance demand has seen Symrise predict earnings will stay in the 19%-22% region, possibly for the next few years. Its Scent & Care division saw sales climb 10% (or 14% at local currency) to €736.3m, aided by strong demand from its Aroma Molecules and Fragrances business units. For the first nine months of the current year, the Germany based fragrance, flavourings, cosmetic active ingredients and raw materials supplier saw sales grow 6% to €1.40bn. Cost of sales have slipped and price cuts for some raw materials also helped the Symrise bottom line, the company claims.
"Symrise has carried strong momentum into the second half of the year," said Symrise CEO, Dr Heinz-Jürgen Bertram. "We successfully left behind slight economic slowdowns, which occurred in certain markets. Along with high demand, our investments paid off: the new menthol capacities were well utilised and the US fragrance activities acquired at the beginning of the year provided a boost."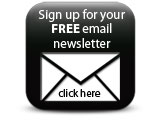 Strongest overall sales came from the US, up 20% at local currency rates, while Asia Pacific saw sales growth of 15%. The EAME region experienced decent recovery from the previous year with 10% sales growth. The positive news generated heat for Symrise's share price, rising 6% to just above €33.
Featured Companies