Symrise posts highest ever sales
Growth driven by the Americas
Symrise logo
German fragrances and cosmetic ingredients supplier Symrise has seen its 2012 sales climb 10% to €1.74bn from €1.58bn in the prior year – said to be the company's highest sales figure in its history. Growth was led by North America, along with the emerging markets, which saw its share of sales rise from 46% to 48%.
"For Symrise, 2012 was a new record year. We increased sales by 10% and thus exceeded both, market growth as well as our own targets. Symrise saw significant gains – both in emerging markets as well as in established markets such as North America. With a strong increase in EBITDA, we kept our profitability at a high level, despite increased raw material costs and one-off expenses," said Heinz-Jürgen Bertram, CEO of Symrise AG.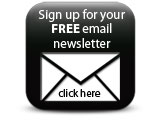 Within the company's Scent & Care division, EBITDA increased by 2% to €161m on the prior year's €158m. This was driven by growth in Latin America, where sales at local currency increased by 30%.
The second highest growth came from the Asia/Pacific region, where every business unit contributed to the region's sales increase of 9% at local currency. North America also developed positively where sales were up by 8%, with Fine Fragrances fuelling growth.
Featured Companies