Symrise sponsors new preservative ingredient search challenge
Symrise has partnered with the Green Chemistry & Commerce Council (GC3) and InnoCentive to launch the Preservative Challenge contest.
The companies are looking for new and effective preservatives that can be used in personal care and household products.
They are offering prizes with a total value of $175,000.
Preservatives are used to prevent microbial growth in cosmetic products. They are used in cosmetics, shampoos, creams and detergents.
Due to removal of some preservatives from the market and increased restrictions on the use of conventional preservatives and new trends in the market, the product protection tool box is shrinking.
"This has created a big demand for alternative preservatives," said Dr. Ravi Pillai, Vice President, Micro Protection Category of Cosmetic Ingredients Division, at Symrise.
"That's why the market urgently needs new, safe and effective preservatives."
Symrise has been developing alternative preservative systems for more than two decades.
The company is expecting a further development boost from the Preservative Challenge that is launched now.
At the beginning of 2018, up to five finalists of the contest will present their technology at a meeting in the US.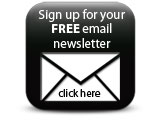 All details about the challenge can be found at innocentive.com. The deadline for submitting applications is 24 August.
Featured Companies