Symrise to unveil new 'green' laboratory
New laboratory underpins company's commitment towards sustainability and innovation
Symrise, a supplier of fragrances, flavourings and cosmetic active ingredients and raw materials, is due to open a new catalysis laboratory that will aid the company in its research into 'green' chemistry.
The new laboratory will allow Symrise to investigate the synthesis of new molecules via catalysis, develop chemical processes and optimise existing processes for aroma molecules with less environmental impact.
The project is being supported by a European fund for regional development backed by the N-Bank Niedersachsen and will be equipped with specially manufactured catalyst testing units. It will also contain equipment for preparing and modifying heterogeneous catalysts to build up a catalyst library.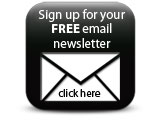 Torsten Kulke, Vice President Global Innovation Fragrance & Oral Care at Symrise, said: "The opening of our catalysis lab underpins our commitment towards sustainability and innovation. Within the new facilities, we will deploy green chemistry principles to minimise resource utilisation. We will extend our innovation horizon through growing our know-how in state-of-the art process development."
Featured Companies