Syneron responds to demand from Asian consumers
New facial treatments debuting at the World Congress of Dermatology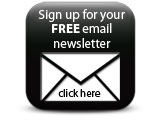 Syneron-Candela will answer increasing demand from Asian consumers regarding skin tone and appearance at this year's World Congress of Dermatology. elure, ePrime and eMatrix, suitable for both men and women are three innovative formulas that have been designed for the unique characteristics and complex requirements of Asian skin.

The clinically tested formula of the elure Advanced Lightening Technology has been proven to create healthier, brighter, younger-looking skin in less than 30 days by temporarily breaking down melanin – the pigment that accumulates in the skin causing darkened or uneven skin tone. Melanozyme is used instead to deliver rapid improvements to the skin.

ePrime was however formed in response to the sensitivity of Asian skin in forming unsightly scars during cosmetic laser procedures. The ePrime facial treatment uses an energy-based dermal remodelling system to penetrate deep into the dermis to improve skin tone and volume without damaging the skin's surface.

eMatrix is another radio frequency based device that ensures safe and effective treatment on Asian skin but contributes to minimal epidermal damage. The eMatrix sublative rejuvenation has the ability to produce significant dermal impact in order to improve wrinkles, skin laxity, textual irregularities as well as reducing scarring and skin lesions.

"Innovation is what drives our business," says Shimon Eckhouse, co-founder and chairman of Syneron Medical Ltd. "And we are investing heavily in research to meet the specific needs of Asian skin." Syneron will continue to work closely with the Asian medical community in order to supply the Asian aesthetic market with the best possible products and technology and maintain global leadership.

The 22nd World Congress Of Dermatology (WCD), which is currently taking place in Seoul, Korea, runs from 24-29 May 2011.
Companies