Sytheon unveils new active for prevention and repair of skin damage
Skin ageing is a complex process that not only occurs naturally throughout life but is accelerated by skin's exposure to ever-changing conditions.
Lifestyle factors such as diet and smoking, as well as environmental exposures to low humidity environs, genotoxic chemicals, air-borne pollutants and of course sun light play significant roles in skin ageing.
Optimal skin protection requires new ingredient capable of safeguarding skin's integrity more comprehensively.
Synoxyl AZ (INCI: Acetyl Zingerone) was designed as a multi-targeted anti-ageing active in order to stop ageing before it happens and to reverse key signs of photo-damaged skin.
Synoxyl AZ goes above and beyond the UV-protection provided by sunscreen actives. While both will prevent DNA damage, only Synoxyl AZ nurtures skin's own ability to maintain the integrity of the ECM for optimal health and appearance throughout life.
Product Attributes
All-in-one – Quencher, Antioxidant & Selective Chelator – First-in-the Industry
Reduces both immediate & delayed skin damage (↓CPDs) – First-in-the Industry
Protects mitochondria from oxidative stress
Maintains Extracellular Matrix (ECM) protein homeostasis by stimulating transforming growth factor ß (TGF-ß), consequently, key ECM genes/proteins, matrix metalloproteases (MMPs) & tissue inhibitory metalloproteases (TIMPs)
Placebo controlled clinical studies revealed significant improvement in skin defense & reduction in multiple signs of photo-ageing without using sunscreens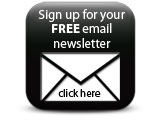 Contact info@sytheonltd.com for more information.
Featured Companies