T-LAB Professional announces new global e-commerce platform
Professional, natural and luxury brand has launched a website and you can now shop for all your favorite inclusive products online!
The new site also allows visitors to go beyond beauty shopping online to explore Brand Family Spirit and True Meaning of Natural Luxury, discover Health & Beauty Ecosystem, magic of Flower Gem Water and power of Unique Natural Complex.
The new shopping experience encourages visitors to join #tlablovers worldwide and benefit from subscribers' privileges.
The website will contain advice how to treat and maintain hair in perfect condition, video tutorials, product recommendations, tips from leading hairstylists, as well as it will allow to find the nearest T-LAB salon/store.
Premier Colour, Innovative Styling, Organic Care collections offer all you need on your journey to healthy scalp and dream hair. We invite you to fully enjoy efficient, innovative, multi-purpose and multicultural beauty products for Cosmopolitan People of the World.
T-LAB Professional provides convenient beauty solutions for men and women to match their on-the-go living experiences.
To celebrate the launch of the new website, the Brand offers free shipping worldwide until January 15th to make the website more of an experience rather than just an online shopping destination.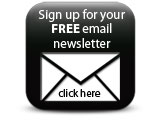 Available for purchases online at tlabprofessional.com.
Featured Companies