T-LAB Professional launches new Natural Luxury Collection
T-LAB Professional launches new Natural Luxury Collection handcrafted with Unique Natural Complex (UNC) based on certified organic ingredients and flower gem water, which combines purified underground water with healing flower extracts and energizing gems
The Brand has been promoting research since 1994 that focuses on the efficacy of formulations and therapeutic short and long-term benefits for skin and hair care. All products contain deep nutrition value resulting Skin-to-Scalp Therapy.
T-LAB Professional is not only one step ahead of the market trends; we go further and do more research and innovations.
Health & Beauty Ecosystem is our essential innovative approach while creating new up to 99% natural products, as we believe that the key to well-being is looking at health and beauty from a holistic perspective.
We are thinking about hair from the inside out, that's how DUO-Shampoos and DUO-Treatments were born, as they were specifically developed for the health of hair and scalp, encouraging scalp hydration and re-balancing to promote healthy hair growth in longer perspective, while in the short term providing solutions that prevent and repair existing skin and hair concerns.
The idea is to develop synergies and establish the health-beauty continuum. Apart loving and accepting your body you also need to take good care of it.
Inclusive Absolute Washes and Absolute Creams
were crafted to be lightweight, fast absorbing with deep nutrition value, what makes these products perfect for healthy and on-the-go lifestyle. Whatever your skincare or lifestyle need, T-LAB Professional has it covered.
Royal Detox is formulated with Unique Natural Complex based on certified organic moringa extract and golden collagenine that provides absolute detoxification, protects against environmental pollution, UVA/UVB rays, and works wonders in returning beauty-full hair and skin glow
Sapphire Energy – the first ProAgeing line formulated with Unique Natural Complex based on certified organic baobab oil and bakuchiol that revitalizes, gives firmness to the skin, while boosting energy and cellular functions
Aura Oil – deep nutrition for skin and hair in a flacon; formulated with unique natural complex based on certified organic avocado and inca-inchi oils that provides luxury nourishment for natural and organic well-being
Natural Lifting – formulated with unique naturalcomplex based on certified organic amaranth oil and vegetal hyaluronic acid that gives hair instant volume and long-term hair growth; provides bio-lifting effect to skin and retains moisture balance deep inside the skin
More personalized way to enjoy short- and long-term benefits of the Unique Natural Complex is by reaching for our new unique products that are specially infused with Healing Flower Extracts that also available as separate beauty products.
We offer our consumers to take control over the products they use and customize 'right for them' solutions by mixing a few drops of the chosen flower extract with favorite day and night cream or with duo hair treatments, enabling them to mix and match across our entire product line.
These solution-driven products are dermatologically tested and require minimalistic usage due to our highly concentrated formulas in refillable and recyclable long-lasting flacons, for which we are using special pomps that eliminate reaction with oxygen to prolong high performance level of the products after opening.
By using sustainable and fair-trade ingredients from 12 countries of the world we are able to offer ethnically diverse global consumers multiracial, gender-neutral products with tailored solutions.
Today our consumers don't belong to one origin, they have a mixed heritage. As ethnicities become ever more cosmopolitan, as our Brand, we designed multicultural products that were developed to be universal for all different hair textures and skin types offering more inclusive solutions respecting the diversity of our beauty consumers worldwide.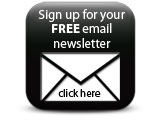 Would you like to learn more about the Brand and partnership opportunities? T-LAB Professional invites you to visit their booth R166 on 5-7th October during Salon International exhibition in London, United Kingdom's biggest hairdressing event. Learn more about T-LAB Professional Exhibition Program or register for a meeting to discuss partnership options straight away.
Featured Companies