T-LAB Professional starts its own eco-friendly manufacture
T-LAB Professional Natural Luxury Collection has signed an agreement with the European Bank to finance its own eco-manufacturing development of cosmetics products
T-LAB Professional Natural Luxury Collection has signed an agreement with the European Bank to finance its own eco-manufacturing development of cosmetics products.
Its a huge step that increases the rating of the Company and the Brand in the international arena, as a steadily growing and developing company, which gained a level of trust with the international capital market.
T-LAB Professional is embracing the innovations by using pure underground water infused with organic healing flower extracts and gems, and not only that.
Todays consumers want to know what is in their cosmetic products preferring natural and sustainable ingredients over harsh chemicals and often want to see evidence of their efficacy. People are less easily swayed by slick marketing campaigns, and more attracted to personality, transparency, and a brands efforts to do good in the world and provide healthy solutions to beauty needs.
Being founded by Top Beauty Academy, results remain key to T-LAB Professional success which means that products have to work, yet be natural and organic in order to secure client loyalty.
As a Brand, T-LAB Professional is fully committed to combine nature and science to bring the most powerful products to solve skin and hair issues.
It all takes the Company to the whole another level to being a responsible cosmetics manufacturer with a new concept of Health & Beauty Ecosystem.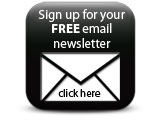 If you would like to become T-LAB Professional Partner in your country, please contact us at tlab@vtholding.com
Featured Companies