TIGI adds to Copyright hair care range
The new range is available in six collections with three booster products for at-home use
Unilever-owned brand TIGI has released a new range of hair care products, designed to be used between salon visits in order to maximise results.
Available in salons across the UK customers' hairdressers will prescribe one of the three new boosters from the collection to use on coloured hair to tackle hair care concerns.
This includes: Repair Booster, Shine Booster or Smooth Booster (£16 each), which can also be mixed together.
The range also includes the brand's Scalp Shampoo, Volume Shampoo and Conditioner, Toning Shampoo, Colour Shampoo and Conditioner, Moisture Shampoo and Conditioner, and Repair Shampoo and Conditioner (£18 each).
The products are now available now at TIGI salons across the UK.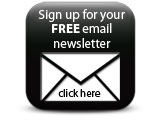 Companies