TPG Growth acquires majority stake in e.l.f
Equity investment firm buys in to e.l.f Cosmetics
TPG Growth, the middle market and growth equity investment platform of private equity investment firm TPG, has announced today its acquisition of a majority stake in American colour cosmetics brand e.l.f. Cosmetics, from company founders and TSG Consumer Partners LLC, a leading investor in middle-market consumer companies.
e.l.f. Cosmetics occupies a unique niche in the color cosmetics space, having gained a reputation for providing high-quality cosmetics, tools and accessories at compelling values, coupled with a strong online presence.
"Through its differentiated approach, e.l.f.'s offering has resonated among a key segment of the cosmetics market," said John Bailey, Principal at TPG Growth. "We believe that many opportunities lie ahead, and are happy to partner with e.l.f. to build the company and accelerate its already impressive growth trajectory."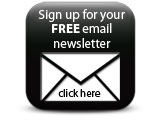 "The growth of e.l.f. Cosmetics has been phenomenal, and TSG is fortunate to have been partnered with such an exciting company," said Jennifer Baxter Moser, Managing Director at TSG Consumer Partners. "We look forward to watching the brand continue to grow and develop in the future," she added.
Companies