TRI-K SCC Scientific Seminar - Miwon
TRI-K Industries is pleased to announce that Miwon Commercial Company has been selected to speak at the National Mid-Year SCC Annual Scientific Seminar held in St. Louis, Missouri on June 6 & 7, 2013. The theme of this year's program is "Emerging Cosmetics" which focuses on new technologies, demographics and markets affecting the cosmetic scientist. TRI-K Industries was appointed by Miwon Commercial Company in 2012 as their exclusive partner for the United States featuring their DermaPep™ line of biologically active peptides, targeting numerous skin care concerns including anti-aging, anti-inflammation, self-tanning and skin whitening. We are pleased to announce their selection at this annual gathering, which helps to advance the exchange of ideas and new developments in cosmetic research and technology. Dr. Yunsub Lee & Dr. Myongok Kim will be speaking on behalf of Miwon on June 6 in Session B and presenting "Use of Tripeptide for the Prevention and Repair of Skin Agi
TRI-K Industries is pleased to announce that Miwon Commercial Company has been selected to speak at the National Mid-Year SCC Annual Scientific Seminar held in St. Louis, Missouri on June 6 & 7, 2013. The theme of this year's program is "Emerging Cosmetics" which focuses on new technologies, demographics and markets affecting the cosmetic scientist.
TRI-K Industries was appointed by Miwon Commercial Company in 2012 as their exclusive partner for the United States featuring their DermaPep™ line of biologically active peptides, targeting numerous skin care concerns including anti-aging, anti-inflammation, self-tanning and skin whitening. We are pleased to announce their selection at this annual gathering, which helps to advance the exchange of ideas and new developments in cosmetic research and technology.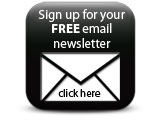 Dr. Yunsub Lee & Dr. Myongok Kim will be speaking on behalf of Miwon on June 6 in Session B and presenting "Use of Tripeptide for the Prevention and Repair of Skin Aging and Hyperpigmentation." Skin aging is an intricate biological process composed of two types: intrinsic and extrinsic aging. Extrinsic (also known as photo-aging) can be responsible for the majority of age-related changes including wrinkles, roughness and mottled hyperpigmentation. Using human skin fibroblasts, Miwon assessed the patterns of gene expression following UV and tripeptide treatment. In addition, in vivo clinical studies were studied to demonstrate the efficacy of the peptide for the repair in skin aging. Microarray analysis revealed 2,630 genes were changed over 1.5 fold upon tripeptide treatment. There were significant decreases in the expression of MMP's such as MMP-1, MMP-3 and MMP-14 and increases in collagen type I, III, XI and XXVIII. In vitro studies showed the tripeptide treatment suppressed production of MMP-1 and increased procollagen-1 synthesis. In vivo studies revealed a significant decrease in the number of wrinkles, including total length and area as compared to the placebo control.
Featured Companies
See also