Tablet Formulation Training (Consultant) – Devon – Negotiable day rate
Experienced, technical professional to provide training onsite for a supplements and nutraceuticals manufacturer
We are looking for an experienced, technical professional to provide training onsite for a supplements and nutraceuticals manufacturer.
You will have complete knowledge and technical understanding with formulations and tablet pressing knowing how to get the best out all equipment where there is currently a lot of spare capacity.
Working closely with the production supervisor and quality assistant you will teach and guide the best way to bring a set of ingredients together that assists with the machinery. This also involves the difference in the environment with temperature and humidity.
You will need;
Extensive knowledge in tablet pressing/formulation (Natoli)
Full understating of the process and procedure's
Experienced in training others
A background in nutrition / supplements.
You will be joining a close team and business which delivers some of the best quality nutritional products offering a full service across the healthcare market.
If you feel you match the criteria and have the knowledge required to help grow this great company please send your CV directly to James Button, Senior Recruitment Consultant Health & Beauty @ VPss - Jbutton@VPss.co.uk.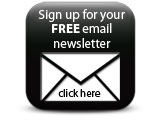 Please quote CosBus in your application.
Companies