Taiwan K.K. launches new website
The packaging specialist is inviting visitors to the new Cosjar website at cosjar.com.tw
Taiwan K.K., established in 1976, is a leading manufacturer (ISO 9001/14001 Certified) of top quality crystal clear acrylic containers for skin care and cosmetic products. The company focuses on providing packaging solution through innovation and flexibility, while continuing to create new-trends in design for the aesthetic demands of beauty market.
Taiwan K.K. is now inviting visitors to the brand new new Cosjar website at www.cosjar.com.tw, where they can view the latest company trends and current product lines. It is now even easier to find required information and products.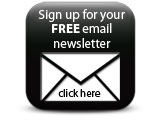 Those interested in any Cosjar products should get in touch via email: package@taiwankk.com.tw. Taiwan K.K. is also looking forward to feedback regarding the new website.
Companies