Tanya Burr sweetens up with chocolate-themed Christmas collection
Tanya Burr Cosmetics has released a chocolate-themed collection just in time for Christmas.
The limited edition cocoa-inspired products (from £5) include make-up and nail gifts and a 12-day advent calendar.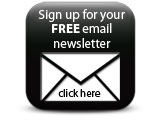 The range also features a limited edition fragrance called Velvet Vanille, which is a blend of vanilla and frankincense.
Companies