Tate & Lyle enters personal care with Texturlux polymers
Global food and beverages ingredients provider Tate & Lyle has made its move into the personal care arena with the introduction of a range of bio-based speciality polymers for skin, hair and sun care.
The Texturlux range, available in North America, will give personal care formulators bio-based options in thickening, emulsion stabilisation and film forming.
Tate & Lyle's Texturlux range will allow formulators to use cold processes and minimal shear for easy incorporation, both during and post-formulation.
They are said to provide excellent rheology, aesthetics and stability without stickiness or tackiness, and are also particularly suited to sulfate free formulations.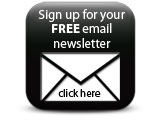 Sourced from sustainable raw materials suppliers, Texturlux is available in non-GMO versions.