Taxis with a twist: Molton Brown's new festive campaign
The Kao brand has put its own spin on a fleet of London's taxi cabs
Some of London's taxi cabs have been transformed by Kao-owned beauty brand Molton Brown, as part of its festive campaign.
A fleet of cabs are now sporting the brand's campaign images on their exterior, 'wrapped' in its Vintage 2015 With Elderflower imagery. Passengers who ride inside any of the 'Christmas Carriages' could win a personal shopping trip to the Molton Brown flagship store. To enter they must tweet or Instagram a photo of themselves inside one of the cabs using #MBGiftofLove.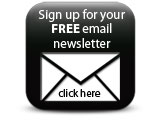 The campaign is also supported by a video (above), One Vintage Christmas Night, which shows a woman who has been invited to Champagne-Ardenne. To reach her destination, she takes a black taxi cab, accompanied by her dog. The video sees the woman greeted by a young man in a large house decorated with Christmas lights.
Companies