Technical Development Chemist – UK – £DOE
Competitive salary and benefits package
{PIC ID="1" width="" height="" class="" title="" description=""}
Aston Chemicals is a leading distributor of speciality raw materials to the European Cosmetic and Toiletry industries. We source our products from around the world and supply them to Personal Care manufacturers including multinationals, contract manufacturers and domestic brands. We are known for our exceptionally high levels of customer service and rigorous scientific approach. With offices in the UK and Poland, we are a dynamic company where it is possible to influence decision-making and really make a difference.
As part of our service we have an application laboratory which we use to better understand raw materials and develop innovative Skincare, Colour Cosmetic, Toiletry and Haircare formulations. Due to the extensive demand for these services and our problem-solving expertise, we have a vacancy for a Technical Development Chemist to join our R&D team.
This role includes:
Developing formulations to demonstrate the benefits of our products
Creating new formulations in response to customer briefs
Investigating new materials to assess their functionality and possible applications
Evaluating new and interesting technologies applicable to Personal Care products
Developing Company strategy regarding how best to promote our products, and sourcing new products
Developing trends presentations supported by formulations
Communicating complex technical information clearly and concisely
Supporting our sales teams by providing them with information, presentations and formulations
Visiting customers with our sales teams
Travelling worldwide to attend technical exhibitions and symposia and to visit our suppliers
You will have:
A strong scientific education including a degree in a scientific subject.
The ability to learn and understand new technologies, and apply this knowledge to formulation and business development
A scientific approach to problem solving
Some commercial awareness
The ability and aspiration to travel world-wide
Experience of Personal Care formulation would be an advantage and would be reflected in the salary and details of the role.
You must be:
Thorough
Methodical
Organised
Accurate
Self-motivated and autonomous
A clear and concise communicator and a team player
Customer service-oriented
There is great scope for creativity and personal development within this role, and you will be supported by extensive training on our products, a fully equipped laboratory, enthusiastic and supportive colleagues, and outside training if required. This role is essential in enabling Aston Chemicals to continue to provide our customers and suppliers with excellence in innovation and customer service. We are therefore looking for an exceptional person who will appreciate the exciting opportunities that Aston Chemicals can offer.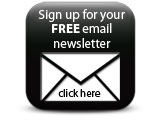 Please send a CV, covering letter and a personal statement explaining what you think you could bring to this role, to Aggie Town at aggiet@aston-chemicals.com.