Technical Educator Manchester - £16,000
Part Time Monday, Tuesday, Wednesday - 1-year fixed term contract
Are you a show stopping hair professional who is eager to share your skills? Do you feel at exhilarated speaking publicly in formal and non-formal events? Have you experience in working in the field as an educator and hairdresser?
You will be an inspiring ambassador for one of the biggest names in professional hair care, delivering coaching & training to their customers on their fabulous range of product and services. Travelling to salons, studios and industry events using your experience and outstanding up to date practise in cutting, colouring and finishing.
As well as being qualified and creative with hair you will also know your way around an iPad/ computer.
This role involves some travel and flexibility, so you must be happy to think on your feet and muck in when needed and flexibility on days would be needed occasionally.
Ideally living in Manchester.
This is a fabulous and interesting role, apply now.
(Ref AE1092).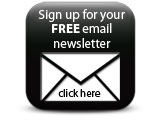 Email your CV to ae@arthuredward.co.uk or contact:
Heidi Bannister 01183 778 393 / 07747 792 272 / heidib@arthuredward.co.uk
Ana Filipa Calado 07792 958 152 / filic@arthuredward.co.uk
Melissa Shifrin 07803 504 100 / mels@arthuredward.co.uk
Holly Stanley 07384 256 771 / hollys@arthuredward.co.uk
Ben Ford 07710 392 825 / benf@arthuredward.co.uk
Christina Krajewski 07342 883 457 / christinak@arthuredward.co.uk
Joseph Bannister 07546 435 243 / joeb@arthuredward.co.uk