Technical Manager – Central London –£50k pro rata FTE
Lead and advise on all areas of technical change in this managerial role
In this influential role you'll lead and advise on all areas of technical change for the current product portfolio as well as new developments within NPD. Liaising with suppliers and internal teams to ensure accurate information flow regarding changes to formulation; managing all technical documentation and keep the brand up to date and compliant with all changes in legislation.
Review and recommend testing requirements, oversee clinical trials; assess product quality making relevant recommendations.
Support colleagues with technical aspects of Consumer product enquiries.
Advise on global Regulatory requirements or restrictions impacting on ingredients.
Oversee the registration of products into new geographical markets (in particular the US and Asia).
The successful person must bring proven technical product development experience (ideally including trials). Experience of claims substantiation, copy review experience, knowledge of basic Chemistry and Biology and be very familiar with the legal regulations governing the industry.
With one direct report, this will be a busy and stimulating role and play a key part in our iconic brand's continued success story.
Based in Central London this part-time role offers some home working and flexible hours is on offer! Initially on an interim basis for 6 months, there is a strong possibility of the role going beyond this and potentially becoming more senior.
It's an exciting time for the brand as they strengthen their market-leading position globally within the luxury Skincare space.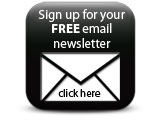 If you are intrigued by this great opportunity then please send your CV to Ali Reffell, Senior Consultant – Health and Beauty Division at VPss without delay quoting CS05 in your application.
Companies