Technical Manager – Cosmetics Product Development – Full-Time
Working with our R&D and production facilities in Germany and fronting technical aspects for UK retailers
Basingstoke, Hampshire
Working hours: 37.5 hours per week. Company operates flexitime system
Salary: up to £45,000 per annum plus bonus
Package includes Car Allowance, Private Medical Healthcare, Company Pension Scheme & Life Assurance
We are passionate about supplying our customers with the highest quality product ranges and our formulations are developed to the highest standards with packaging sourced from reputable suppliers.
This is an exciting opportunity for a Technical Manager to join our strong technical team in supporting customers with ever-changing legislation and to provide technical knowledge for a progressive company which specialises in Own Label product development. You will be working in collaboration with our R&D and production facilities in Germany and fronting technical aspects for UK retailers (major UK multiples).
The role is predominantly office based; however, you will occasionally be required to travel throughout the UK and Europe. Full driving licence and own transport is essential.
With responsibility for the project management of R&D work for topical products including skin (e.g. sun care) and hair (e.g. care and colour) in the UK and Europe, the Technical Manager will provide technical input to product development and will manage the technical team.
The role will include:
Provision of technical support to customers throughout the lifecycle of the products
Support to the marketing department and new business team
Participation and arrangement of retailer and accredited audits
Education of the product/account manager on technical aspects of their formulations
Preparation and presentation of technical documents
Management of external manufacturing
Claim support discussions
Regularly work with the regulatory department to ensure product compliance with legislation
Development strong & supportive relationships with the retailers
You will have:
A scientific degree (cosmetic, fragrance or pharmaceutical science) or in a fundamental science (chemistry, biology or biochemistry)
Experience in formulation development or product development
Knowledge of basic dosage forms
Project management experience
Knowledge of packaging types
Experience in scale-up, manufacturing and stability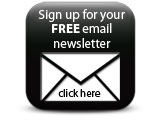 To apply please send your CV and covering letter to gill@mercona.com
Companies