Technical Manager – Surrey – £40-50,000
Assist in the setting up of a brand-new site
Have you experience in beauty/skincare?
Are you commercial as well as creative?
Joining this face paced, entrepreneurial and truly innovative company with a culture of energy, innovation and passion you will use your 5+ years' experience of developing beauty/skincare to define and deliver the Technical Strategy. Working together with other departments to ensure your strategy is in line and consistent with the company's overall brand values.
Your knowledge and expertise in manufacturing will include both international and EU regulations as well as knowing where to source the best raw materials and their scientific properties.  Experience within the natural industry would be a massive advantage.
As well as being able to develop amazing products from concept to shelf you will inspire your team and those around you to grow and develop.  You will assist in the setting up of a brand-new site to ensure production will be sleek and super-efficient.
If you've got all the right ingredients to manage the team and technical department apply today.
(Ref AE1139).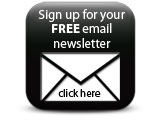 Email your CV to ae@arthuredward.co.uk or contact:
Heidi Bannister 01183 778 393 / 07747 792 272 / heidib@arthuredward.co.uk
Ana Filipa Calado 07792 958 152 / filic@arthuredward.co.uk
Melissa Shifrin 07803 504 100 / mels@arthuredward.co.uk
Holly Stanley 07384 256 771 / hollys@arthuredward.co.uk
Ben Ford 07710 392 825 / benf@arthuredward.co.uk
Christina Krajewski 07342 883 457 / christinak@arthuredward.co.uk
Joseph Bannister 07546 435 243 / joeb@arthuredward.co.uk