Technical Sales Manager – UK & Poland – £40-50,000
Join this leading distributor of specialty cosmetic ingredients in the UK & Poland
Are you active in the cosmetic ingredients industry?
Have you proven experience in selling cosmetic / personal care raw materials?
We are looking for an experienced Technical Sales Manager to join this leading distributor of specialty cosmetic ingredients in the UK & Poland.  You be based at home ideally in the North with  the  ability to travel internationally when required.
Using your scientific background, industry experience and proven account management you will be responsible for customer sales within the Cosmetics in the United Kingdom (north) & Ireland and Poland. Working to establish and exceed  business and sales objectives ensuring all opportunities are reported accordingly.
You have excellent customer-facing negotiation skills, with the flair needed to think in terms of "solutions" not "product" to meet customer needs.
You will plan your own time and visits, maximising opportunities and avoiding excess daily travel. There will be some overnight stays. All your meetings and follow up reports must be sent in a timely manner highlighting opportunities and threats.
If you have a perfect mix of all the right elements apply today.
(Ref AE1126).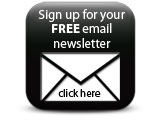 Email your CV to ae@arthuredward.co.uk or contact:
Heidi Bannister 01183 778 393 / 07747 792 272 / heidib@arthuredward.co.uk
Ana Filipa Calado 07792 958 152 / filic@arthuredward.co.uk
Melissa Shifrin 07803 504 100 / mels@arthuredward.co.uk
Holly Stanley 07384 256 771 / hollys@arthuredward.co.uk
Ben Ford 07710 392 825 / benf@arthuredward.co.uk
Christina Krajewski 07342 883 457 / christinak@arthuredward.co.uk
Joseph Bannister 07546 435 243 / joeb@arthuredward.co.uk