Technical Team Leader – Health & Beauty – £55-65k – Hampshire
You will be customer facing and applying their requirements to the business and team
We are searching for a true people person, a team leader who has a way of engagement and tailoring their approach to work with technical team members at all levels and work with them to develop everyone for the future.
From formulation Chemists to the production process within the factory, it will be essential that you understand beauty product development and manufacturing and be able to build consistencies by supporting, mentoring and leading the whole team to deliver beyond expectations.
This is a commercial role as you will be customer facing and applying their requirements to the business and team. We have outstanding standards now, ensuring this continues into the future as the company grows, invests and expands, you will play a key senior role in this success.
We can offer you a positive, dynamic and well invested environment and business to excel and continue in your personal career ambitions too.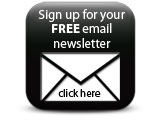 If you are seriously motivated by this opportunity then please forward your details so they can be considered and developed further to Nigel Venables at VPss; nvenables@vpss.co.uk 01473 685588
Companies