Teen skin care brand MDacne debuts 'parent payment' feature
Online service AskToPay partners with MDacne to make it easier for teens to convince their parents to buy products
Skin care brand MDacne has partnered with online payment service AskToPay to help teens buy its products more easily.
The feature works by sending a payment request to parents of teenagers through WhatsApp, SMS or Facebook Messenger, which the parents can then complete.
"Today, numerous teens visit e-commerce sites on a daily basis without the ability to complete a purchase," said Avihai Michaeli, AskToPay's CEO.
"We're happy to give MDacne the payment technology that will advance their business. Likewise, we feel privileged to enable a whole new sale channel that teens can actively utilise."
Teens can also record a 15 second video to convey to their parents why they want to buy a product.
"Providing our teens with digital assessments in order to formulate the perfect treatment to their unique skin condition is our mission," said MDacne's CEO Oded Harth.
"We take it one step further by giving them an easy and comfortable outlet for payment with AskToPay, showing them that their need and their business are important to us."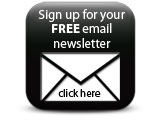 Companies