Teoxane combines smoothing ingredients for new cleanser
The Swiss skin care brand has combined hyaluronic acid with a blend of alpha hydroxy acids to remove impurities and exfoliate skin
Teoxane has combined its patented RHA Resilient Hyaluronic Acid technology with glycolic acid in order to create its new cleanser.
The brand's AHA Cleansing gel (£35) also features a blend of fruit acids and a brightening complex to help exfoliate, remove impurities, dead skin cells and make-up.
These alpha hydroxy acids are also said to encourage softer and smoother skin, and provide a multi-target delivery system that blocks the formation of dark spots.
Meanwhile, the foaming gel formula is designed to hydrate and protect the skin's barrier.
The brand has recommended not using the product on sensitive skin, but it is suitable for all other skin types and should be used once a day.
The Geneva-based skin care brand specialises in hyaluronic acid-based dermal fillers and cosmeceutical products.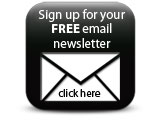 The product is now available via teoxaneshop.co.uk.
Companies