Tesco first to launch own brand compressed deodorants in UK
The leading grocery chain talks exclusively to Cosmetics Business
With 3500 stores and over 310,000 employees, Tesco is the UK's largest grocer, controlling 28.7% of the market. Tesco recently launched a compressed range of deodorant products for men and women within its own brand personal care line - a first in UK retail. The Pro Formula compressed range is available in 125ml sizes, which offer the same number of uses as a regular 250ml can.
Tesco's Product Development Manager and Buying Manager speaks to Cosmetics Business about the launch, and its bestselling branded deodorants
Why did Tesco decide to go compressed for its new Pro Formula Crystal range?
The market is moving towards compressed and customers are more aware than ever that compressed cans are more sustainable and use less packaging materials for the environment's benefit, while still performing the same as non-compressed versions. Being the largest retailer in the UK, we felt we also have a responsibility to drive it with the leading brands.
Other than own brand, which branded deodorants are selling well at the moment?
The deodorant market is actually in decline at the moment. However, key brands that are in growth are Nivea, Right Guard and high efficacy brand Mitchum. Unlike European and American markets, there is a greater growth in the antiperspirant spray market than in roll-ons and creams.
What do you think customers are looking for from the latest anti-perspirant deodorants?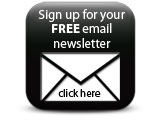 Confidence that the product will fulfil the lasting antiperspirant function but be kind to skin and pleasant to smell. Value for money is holding great importance to customers in the current climate as disposable income is being squeezed and the growth of the discount stores offer customers greater value for money. Tesco and Pro Formula ranges tick those quality boxes and it is also an easier price point for the customer to pick up.
Companies