Tesco launches first edt
Tesco has launched its first ever edt – White Grace (£5). The scent is said to be inspired by "elegance and beauty" and combines sandalwood, patchouli, rose and white jasmine.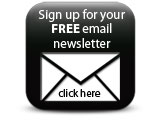 The retailer has also added to the range with a bath soak. White Grace Stylish Bath Soak (£10) is packaged in an attractive bottle, complete with a ribbon at its neck. It has the same scent as the edt and is said to be "silk like" for a relaxing bath experience.
Companies