Tesco works with beauty bloggers for consultation service
Colour Cosmetics | Hair Care | Retail
Bloggers will provide advice for consumers through Google+ hangouts
UK supermarket retailer Tesco has announced the launch of a free beauty consultation service, which relies on bloggers for their expert advice.
The one-to-one online service will see a team of beauty bloggers, handpicked by the Beauty at Tesco team, provide consumers with advice on how to perfect particular make-up looks or source certain types of products.
Consumers will be able to book consultations via the Tesco Beauty Hub at Tesco Living. Once connected, the consumer will be able to receive their advice from a blogger via instant video chat on Google+ hangouts.
The bloggers that made the cut by Tesco are: Ambarina Hasan from beautypassionista.com; Annie Vischer, from beautyandthedirt.com; April Todd from helloapril.co.uk; Hayley Carr from londonbeautyqueen.com; Jayne Robinson from jaynekitsch.co.uk; Jen Thorne from beautyjunkielondon.com; Laura Brooks from libertylovesmakeup.blogspot.co.uk; Laurie Hadleigh from lauriehadleigh.com; and Michelle Kenyon from thoushaltnotcovet.net.
Heather Slade, Marketing Manager for Beauty at Tesco, said: "We're delighted to offer our customers a new user-friendly online beauty advice consultation service, where they can speak to an array of beauty experts and get a service tailored to their specific needs."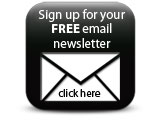 After each session, customers will receive an email from their beauty blogger with a product overview and recommendations.
Companies