Texen shines with on-the-go sun care for Clarins
The Mineral Sun Care Compact provides UVA and UVB protection and is said to be suitable for all skin types
Clarins has called on French packaging company Texen to create the compact case for its latest sun care range, helping consumers refresh their sunscreen on-the-go.
The Mineral Sun Care Compact UVA/UVB 30 is designed to protect skin from the sun and free radicals, featuring a tinted formula to provide a glowing complexion for all skin types.
Clarins worked closely with Texen to create a compact that is practical and easy to use while offering maximum protection for the formula inside, according to the company.
The manufacturer worked with a Korean supplier on its patented airless system, which is based on an inverted piston that descends to deliver the cream; the opposite mechanism from most airless dispensers, which is said to increase the restitution rate as well as protecting the product.
Meanwhile, Texen designed the compact for optimum hygiene, with a label positioned over where the product is delivered so that it cannot be tampered with before opening.
In line with the brand's brief, it also developed a PU sponge applicator, which together with the wide distribution tray allows the formula to be applied easily and without waste.
Featuring a mirror inside its lid, the compact has also been designed in two parts for the brand's convenience, allowing the base to be filled before clipping on the obturator, according to Texen.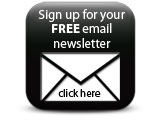 The company also recently partnered with the luxury beauty brand to create the caps for its My Clarins skin care range.
Companies