Thai Ho receives support from Japanese government for new factory
Thai Ho's new Okinawa factory aims to grab Europe and the United States' higher end beauty market
Thai Ho was given an amount of 200 million yen (about More than 300 million US dollars) funds by the government to build up a new factory plant at Okinawa. Thaiho-KY chairman Mr Guo Jingkai pointed out that the new factory in Japan is expected to start its formal production in the first half season of 2018. The official launches of 'Made in Japan products' intend to focus on Japan's local market and the EU and US market.
The investment in the Japan's Okinawa plant was officially announced in June of this year. In addition, Thai Ho partnered up in a joint venture collaboration with Point Pyuru; a local skin care industry leader. The Chairman, Mr Guo Jingkai, stated that Okinawa has been one of Japan's most important economic zones during recent years, and fosters different industries, such as the research and development of cosmetics, manufacturing, logistics and IT industry. An environment such as this can provide Thai Ho-KY with a diverse developing ecosystem and help support innovation in its R&D and production line.
Products made in Japan by Thai Ho will pay more attention to the quality that match the standards of international boutique brand orders, while tax relief in Japan and the provision of standard factory buildings, along with the use of Japan Free Trade Agreement (FTA, EPA) will benefit Thai Ho economically. Moreover, the advantages of exporting to Europe and the United States and the Association of countries will allow Thaiho to enjoy a decrease of 5% to 20% of the tariff with japan, which can create a favorable growth momentum for Thai Ho.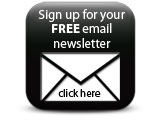 In the first half of 2017, Thai Ho already has an outstanding performance of creating the revenue of NT $475 million. Thai Ho will continue to develop more new innovative make-up products, and it's looking to prove that its growth performance of 2017 can be significantly better than last year.
Companies