ThatchFace: The male grooming brand donating 10% of all profits to charity
Founder who was diagnosed with testicular cancer aged 21 decides to launch brand that 'does good' and makes beards look great
A self-confessed beard enthusiast and testicular cancer survivor has launched a male grooming brand with a difference.
ThatchFace was founded by 29-year-old Ben Cleaver after he was diagnosed with testicular cancer as a student aged 21.
After undergoing successful surgery and chemotherapy, Cleaver decided to launch a beard product brand and donate 10% of all profits to charity.
Cleaver said: "I remember during treatment, despite losing all my hair, the one thing that wouldn't stop growing was my beard, so I became really focused on caring for it, and although a good few years have passed, my passion for all things beard has remained.
"Creating ThatchFace is my way of coupling my passion with supporting a really worthy cause."
The business' charity of choice for the first six months is Orchid Cancer Appeal, which researches and raises awareness of male-specific cancers.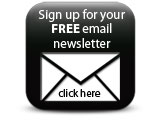 The range includes three premium beard oils, Wild Zest, Full Minty and Got Wood? (£14.99 each), which can be bought from thatchface.com.
Companies