TheFaceShop wins trademark case against fashion retailer Mango
South Korea's TheFaceShop faced legal action after seeking registration for the words 'Mango Seed' for use on its skin care products
TheFaceShop, the South Korean cosmetics brand, has won a trademark battle brought against it by fashion retailer Mango in Singapore.
The seller of face masks and skin care products, owned by LG Household & Health Care, sought to register a trademark for the words 'Mango Seed', followed by TheFaceShop, for use on its skus.
However, Mango opposed the application on the grounds that it is the owner of the Mango trademark, which is in use around the world since 1984.
In Singapore, the Mango trademark has been used since 1996, when the first store opened.
Hearing Officer Sandy Widjaja, Principal Assistant Registrar of Trade Marks, noted that she was of the view that the word 'TheFaceShop' in the application mark – and to some extent the word 'seed' – "sufficiently and substantially distinguishes" the two marks in question.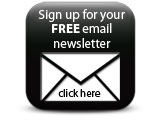 Ultimately, Mango failed in its opposition of the trademark on all grounds and TheFaceShop has been allowed to proceed to registration.
Companies