The 13 female beauty entrepreneurs Sephora is backing in 2018
Through the retailer's latest Sephora Accelerate programme, 13 women from seven countries have been selected to benefit from training and mentorship
Sephora has announced 13 female entrepreneurs that have made it through to this year's Sephora Accelerate programme.
The new cohort members make up the largest number of entrepreneurs on the programme to date, and hail from seven countries including the US, Canada, Mexico, Brazil, France, Switzerland and China.
The women – who all specialise in merchandising, technology or sustainability – will benefit from training and support for themselves and their businesses.
Corrie Conrad, Head of Social Impact and Sustainability for Sephora, said: "We're proud to offer these entrepreneurs a comprehensive ecosystem of support to help them achieve their beauty business objectives, not just with this year's programming, but also by leveraging our alumni network that will continue to increase with each new cohort."
Among the experts on hand to guide the new cohort are: Pamela Baxter, former CEO and President of Christian Dior Couture, and Nancy Twine, Founder and CEO of Briogeo Hair Care.
---
Who are they?
1. Cathy Han, CEO, 42 Technologies (US)
42 Technologies is a b2b turn-key analytics and reporting solution built for omnichannel retailers.
---
2. Ming Zhao, CEO, Proven (US)
Proven uses AI and machine learning to create personalised skin care products for consumers.
---
3. Nelly Pitt, CEO, BeautyMix (France)
BeautyMix is a DIY multi-functional hardware appliance that creates homemade cosmetics.
---
4. Erika Milczek, CEO, Curie Co (US)
Curie Co is a life science company that engineers biomaterials to replace chemicals banned by the FDA.
---
5. Kylee Guenther, CEO, Spectalite (US)
Spectalite specialises in creating bamboo fiber composite materials.
---
6. Cat Chen, CEO, Skylar Body (US)
Skylar Body is a natural direct-to-consumer fragrance brand offering high-quality ingredients at an attainable price point.
---
7. Kristen Miller, CEO, Mented Cosmetics (US)
Mented, short for pigmented, is an upscale beauty brand for women of colour.
---
8. Brandi Leifso, CEO, Evelyn Iona Cosmetics (Canada)
Evelyn Iona Cosmetics is a line that features green beauty products that fill the gap of hard-to-find colour cosmetics that are good for your skin, planet and your community.
---
9. Iliana Loza, CEO, Ahal (Mexico)
Ahal creates 100% organic cosmetic products in Mexico.
---
10. Heather Ridout, CEO, Okira (Brazil)
Okira is a range of indulgent, yet responsible, personal care products and fine fragrance infused with natural ingredients.
---
11. Anju Rupal, CEO, Abhati Suisse (Switzerland)
Abhati Suisse represents a collection of scientifically proven skin care beauty products using the therapeutic virtues of Swiss botanicals with Himalayan plants from organic farms.
---
12. Laure Bouguen, CEO, Ho Karan (France)
Ho Karan creates cannabis-infused skin care products, made in France, that are natural, vegan, and gender-free.
---
13. Shuting Hu, CEO, SkinData (China)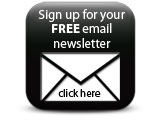 SkinData is dedicated to the discovery of naturally-sourced pharmaceutical-grade compounds that maintain and improve skin health.
Companies