The 1st ICIS European Surfactants Conference, taking place in Budapest on 13th & 14th September
If you are involved in the surfactants value chain for your business, this is one conference you should not miss.
Following the phenomenal success of the ICIS Surfactants Conference series, which has established highly regarded events in North America and Asia and attracted an attendance in excess of 450 delegates over the past 12 months, we have responded to delegate demand to bring the conference to Europe for the first time. The conference has been specifically formulated to supply you with assessments of the European surfactant market and also throw the spotlight on the up-and-coming countries in Eastern Europe. Will they be the future salvation for the European region in the face of increasing global competition?
Come to Budapest and hear papers which will provide vital information relating to feedstock economics, get in-depth analysis of the regions PC and HI&I markets, and hear market-leading organisations discuss their reasons and strategies for investing in the region.
Hear speakers from leading organizations and companies:
• BRENNTAG • RHODIA NOVECARE • DOW CHEMICAL • BASF • ECOVER • SABIC • KOLB DISTRIBUTION • EUROMONITOR INTERNATIONAL • MINTEL GROUP • UNILEVER •HUNGARIAN COSMETIC & HOME CARE ASSOCIATION • ERCA EMERY SURFACTANTS • FARABI PETROCHEMICALS • SARUHAN KIMYA • KLINE & CO • NEIL A BURNS LLC
For more information and to register your place: Please quote ENSCB1 when registering your place.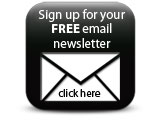 www.icisconference.com/europeansurfactants
Companies