The 2nd ICIS World Surfactants Conference returns to New Jersey — April 25 & 26 2012
Brought to you by: ICIS conferences Co Produced by: Neil A Burns LLC
Brought to you by: ICIS conferences Co Produced by: Neil A Burns LLC
Location: Hyatt Regency — Jersey City, N.J.

Last year's conference sold out and attracted more than 150 surfactants executives from 20 different countries. 2012 promises to be even bigger and we already have more than 130 delegates from North and South America, Asia, the Middle East and Europe registered to attend, representing the following organizations: Air Products & Chemicals, Bayer CropScience, Cedar Concepts, Church & Dwight, Clariant International, Codexis, Colgate Palmolive, Croda, Dow Chemical, Ecolab, EOC Surfactants, Helm, L'Oreal, Oxiteno, Sabic and Unger Surfactants.
Plus ICIS conferences in association with Neil A Burns LLC are offering an exclusive offer to all our 2nd ICIS World Surfactants Conference registered attendees. Book your place at the conference and you can qualify for a free three-month trial subscription to the "Focus on Surfactants" newsletter.
Join your industry peers in New Jersey to discuss and debate latest industry developments, explore the key questions facing the sector and review the likely scenarios which will play out over the next 12 months.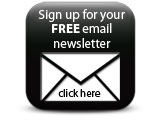 Register today at The 2nd ICIS World Surfactants conference
Companies