The Beddha teams up with life coach Johanna Maggy for new holistic beauty range
Crafted from amethyst crystal the products work to repair skin's cells and 'still the mind'
Holistic beauty and lifestyle brand The Beddha has teamed up with life coach Johanna Maggy to launch a new beauty kit.
The Beddha & Spell facial roller and gua sha (£89) are crafted from amethyst crystal to help repair skin's cells and heal ageing, and dehydrated skin.
The products are also designed to help customers relax and 'still the mind', according to the brand.
The Beddha recommends using the roller in the morning to help detox and soothe tired skin and puffy eyes, while the gua sha should be used in the evening to massage deep into the epidermis.
The products are now available from thebeddha.com.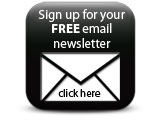 Companies