The Bluebeards Revenge battles the five o'clock shadow
Male grooming brand The Bluebeards Revenge has launched a new facial solution that is said to reduce the growth of men's facial hair by up to 40% over a 60 day period.
The brand's new Shaving Solution contains Decelerine, the compound responsible for the reduction in hair growth; Decelerine is already used in the brand's shaving cream and post shave balm. Nick Gibbens, spokesperson for The Bluebeards Revenge, said: "Let's face it, the majority of men find shaving a chore. That's why we have produced a shaving product that actually helps a man shave less. We estimate that by using our new product on a regular basis a man can save himself up to 18 days of shaving. It's also great at combatting razor rash and fighting those dastardly ingrowing hairs – so perfect for the problem shaver who has suffered for eternity due to his masculine beard growth."
In addition to the Shaving Solution, the brand has also launched Cooling Moisturiser, which is designed to be used all over the body and is said to contain extracts of prickly pear, stinging nettle and fenugreek as well as jojoba oil; and three new concentrated products: 'Concentrated' Body Wash, 'Concentrated' Shampoo and 'Concentrated' Conditioner, which are all said to be formulated in order for less product to be used.
The brand launched its new products alongside the results of a survey it conducted on 1,504 males aged between 15-78, which revealed that the average British man will spend 45 days of his life shaving. The results also showed that men are now taking an average of five minutes for each shave, with 73% shaving on average four times a week.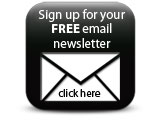 All of the new products are priced at £9.99.
Companies