The Body Shop discontinues face wipes range
Holland & Barrett announced earlier this month it would ban the sale of wet wipe products in its shops
The Body Shop has confirmed it will discontinue its face wipe range in favour of sustainable alternatives.
In a statement to HuffPost UK, the brand said it would rid it's shelves of the products by October and into 2020.
The announcement comes hot on the heels of Holland & Barrett's pledge to ban the sale of wet wipe products in its store from September this year.
In a statement to the HuffPost UK Linda Campbell, The Body Shop's Managing Director UK said: "A perfect alternative to our face wipes is the Camomile Sumptuous Cleansing Butter with removes make-up while cleansing your skin.
"It works brilliantly when paired with the 100% organic cotton muslin cloth.
"Using a muslin cloth is a great option as it can be washed and reused again and again."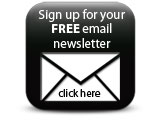 Brands offering sustainable alternatives include products from Lush, Face Halo and Magnitone.
Companies