The Body Shop's new advertising initiative reduces pollution by 95%
The new initiative with Airlabs will be available in London at bus stops throughout the capital
Air pollution has risen to the top of The Body Shop's advertising agenda.
The L'Oréal brand has partnered with air cleaning firm Airlabs to integrate air cleaning units into its bus stop ads in three highly polluted locations in the UK capital.
According to Airlabs, the advertisements will remove pollutants and deliver up to 95% cleaner air.
Positioned at bus stops in New Oxford Street, Tottenham Court Road and High Holborn, the ads will 'help protect passengers' at high risk from pollution exposure while waiting for the bus by the road.
The system is said to work by trapping harmful particles (PM2.5) via a filtration system before gas pollutants, such as NO2, are absorbed with cleaner air delivered to people in the immediate vicinity, therefore protecting them from harmful air pollution exposure.
Elen MacAskill, The Body Shop UK Marketing & Corporate Responsibility Director, said: "While these air cleaning units have yet to be introduced on a wider scale, we're making a start to help protect Londoners from air pollution exposure, as well as help raise awareness of this incredible technology available."
Research by the technology company revealed that central London has exceeded legal limits of NO2 levels nearly every day so far this year and The Body Shop is urging other brands to tackle the problem.
"We are calling on other businesses, transport operators, bus stop site owners and brands to follow this industry leading approach," MacAskill said.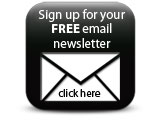 "The technology can help reduce urban pollution exposure for thousands of people every day where nitrogen dioxide levels exceed the legal limit."
Companies