The Cosmetics Business Regulatory Summit 2018 returns to Barcelona for its 5th Edition!
The 2018 Summit will put regulatory professionals, brand owners and marketeers ahead of the curve, by providing enriching and informative sessions to ensure that your products continue to remain cutting-edge – and compliant.
As the global beauty industry continues to grow at a rapid pace, manufacturers and brands are increasingly looking for new ways to stand out from the crowd.
But being a true innovator can present challenges for regulatory professionals, who are often tasked with launching a product quickly while meeting marketing demands.
The Cosmetics Business Regulatory Summit 2018 will cover everything you need to know from changes in global legislation to aligning your regulatory processes for new and emerging trends.
An exciting new venue
Following on from the successful 2017 edition, this year's summit will once again be held in Barcelona, the European hub for cosmetics manufacturing.
The summit will take place at the Melia Sky Hotel on 9-10 October. The venue is located in the vibrant district of Poble Nou at the heart of the Avinguda Diagonal, a central location within easy reach of every corner of the city, giving you the opportunity to take in Barcelona's beautiful landmarks and architecture whilst you're there.
The Evolution Terrace at the Melia Sky Hotel in Barcelona
A must-attend event
Cosmetic Business Editor Lucy Tandon Copp said: "It gives me great pleasure to announce that this year, the Cosmetics Business Regulatory Summit will be returning to Barcelona!
Lucy Tandon Copp
Cosmetic Business Editor
---
Our brand new venue in the heart of the city will be the meeting point for regulators, brand owners and marketeers looking to cut through the complexity of cosmetic regulation.
---
"As we all know, when it comes to regulation, confidence is key. The scope and detail of global regulations can seem daunting – it's easy to bury your head in the sand. But that isn't safe for your business or those you serve.
"That's where the Regulatory Summit comes in. In compact time-slots, expert speakers will present easy to follow presentations with a focus on practical advice. Every talk ends with questions from the audience, allowing you to find solutions to individual issues."
The 2017 summit was attended by over 100 industry professionals from 15 countries
Unveiling our platinum sponsor
US-based information management company, Ithos Global, will once again be supporting the Cosmetics Business Regulatory Summit as a platinum sponsor.
Ithos Global provides clients worldwide with content management solutions and access to country-specific regulatory requirements.
With an in-depth knowledge of global regulatory legislation, Ithos helps companies efficiently deliver regulatory compliance reports, decrease time to market, create safety documents and organise regulatory information.
Ensure your business is compliant with current regulations, gain a greater competitive edge and develop trust with consumers, visit regulatorysummit.com to secure your place today!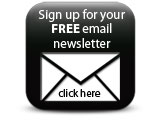 For more information about this year's Cosmetics Business Regulatory Summit please visit regulatorysummit.com or contact events@hpcimedia.com.
Featured Companies