The Estée Lauder Companies has just announced this new perk for those with student loans
Today 70% of college seniors in the US graduate with student loans
The Estée Lauder Companies has announced it will become one of the only luxury companies to offer student loan contributions as an employee benefit.
The company will contribute $100 to eligible employees' student loan repayments every month, up to $10,000 as a lifetime maximum contribution.
Latricia Parker, Executive Director, Global Benefits, told Cosmetics Business: "We know that student loans are an increasing burden for current and potential talent at The Estée Lauder Companies, and the launch of the Student Loan Contribution Program is an example of how the company is executing its goal of being the best home for talent—offering benefits that relieve the stresses of everyday life and allow employees to focus on their careers and passions."
Partnering with Tuition.io, a student loan payback platform, the cosmetics conglomerate plans to aid the 70% of college seniors in the US that graduate with student loans to repay when they start working.
So far, 65% of the participating employees at The Estée Lauder Companies are millennials aged 35 or below.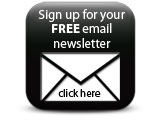 Only 4% of US companies currently offer this kind of perk.
Companies