The Grandpa Soap Company cleans up with new hair care line
The new products are free from harsh chemicals, cruelty-free and fully recyclable
The Grandpa Soap Company has unveiled a new collection of hair care products.
The 8-sku line is said to solve scape and hair concerns using natural ingredients.
Pine Tar includes a shampoo and conditioner infused with pine tar and tea tree oil, and is designed for scalp therapy to combat a dry itchy scalp.
The three other shampoo and conditioner ranges include: Buttermilk, for dry and damaged coloured hair; Rosemary and Rose Clay, designed to restore hair's natural shine; and Witch Hazel to combat environmental effects on hair.
Co-CEO of The Grandpa Soap Company Katherine Jarnigo said: "We are excited to reveal our new line of shampoos and conditioners to families who are seeking responsibly-made and natural formulated personal care products."
All of the collections are free from sulphates, parabens, phthalates, silicones, petroleum, artificial flavours and colours.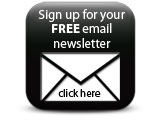 Packaging is fully recyclable and all of the components are made in the same facility, in order to reduce the company's carbon footprint.
Companies