The Hut Group enjoys 24% sales boost in 2018
The Manchester-based e-commerce company also reported a gross profit increase of more than 30%
British e-commerce company The Hut Group (THG) has announced a 24% up in its group sales for the year ended 31 December 2018.
The health, beauty and fitness firm's overall sales increased to £916m, compared with £736m in 2017, while its gross profit benefited from a 31% boost, up nearly £100m.
It also reported strong growth for its own-brand revenues, which contributed to 59% of its overall sales and created 1,500 jobs, taking its total up to approximately 5,000 employees.
"This has been another landmark year for THG," said the company's founder and CEO Matthew Moulding.
"Our strategic investments to develop our technology, infrastructure, brands and people have delivered exceptional global growth with 66% of our sales achieved internationally."
Moulding also noted THG's investment statistics, which amounted to £850m (US$1.1bn).
He said: "This scale of investment propels THG's proposition across global markets, deepening our strategic advantage and enabling us to digitalise brands at scale."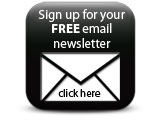 Looking to the future, the company intends to construct a new business campus at Manchester Airport, costing $1bn, which will support 10,000 jobs.
Companies