The Kardashian contour under threat by K-beauty 'glass skin' trend sales
Colour Cosmetics | Marketing | Skin Care
Skin care sales have seen a boost in 2018 as beauty fans are turning to Korean beauty flawless complexion ideals
Getty Images
While contouring has long been a skill in most make-up artists' toolbelts, in recent years Kim Kardashian (pictured) has been credited with taking the sculpted look mainstream.
But new figures from The NPD Group suggest that contouring may be losing its lustre. British consumers are starting to swap their bronzers for serums in a bid to achieve K-beauty 'glass skin'.
In Q1 2018, sales of bronzer declined by 5% and blusher by 10% compared to the same period in 2017.
Meanwhile, the biggest sales success stories in skin care were toners as sales grew by 15%, followed by serums (12%), anti-ageing products and moisturisers (10%) and cleansers (2%).
The sales surge is said to be driven primarily by consumers attempting to achieve the K-beauty ideal of flawless skin, akin to a pane of glass, that is achieved through skin care rather than masking the complexion.
"The increase in skin care sales and decline in make-up sales is a complex story," explained Helen Duxbury, Senior Account Manager at NPD UK Beauty.
"There was a post-Brexit boost in prestige beauty with global shoppers flocking to the UK to purchase designer beauty brands and make-up really benefited from this trend."
---
More on Korean beauty:
---
Korean consumers favour the chok chok look, which literally translates to 'moist' or 'damp'
However, there has been some good news for make-up in 2018 as all other face products increased by 19%, said to be driven by highlighters and primers – again linked to the glass skin aesthetic.
Duxbury added: "We have seen a definite shift in the purchasing behaviour of beauty consumers, who seem to be moving away from make-up products that create a defined, chiseled look to their make-up.
"The trend now is more towards natural enhancements and certainly the K-beauty trend for glass skin is increasing in popularity especially with the increase in sales of cleansers, toners and serums, which are so crucial to this regime."
Glass skin became a viral trend in the west towards the end of 2017 when US-based make-up artist Ellie Choi posted on Twitter to show how she achieved seemingly poreless skin.
But some analysts are calling out the trend as a marketing ploy.
Last year, when the trend was taking off, David Tyrrell, Global Skincare Analyst at Mintel told Cosmetics Business: "Glass skin is a term not found in South Korea."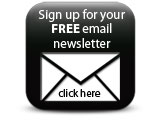 "To my understanding glass skin is a marketing term and effective visual for K-Beauty in the US."
Companies