The Natural Family Co launches natural oral care range
The Natural Family Co (Nfco) has launched a natural oral care range, which includes a Bio Toothbrush and toothpaste, which is available in four varieties.
The Native Australian River Mint toothpaste has a gel formula that is said to deliver cavity protection from xylitol. It is available in four options: Original, Sensitive, Whitening and Propolis & Myrrh (£6.99 each).
All four variants sit in biodegradable packaging and are free from fluoride, SLS, parabens and harsh chemicals.
The toothpaste is described as using only the highest-grade natural ingredients and is suitable for teeth of all ages.
The Bio Toothbrush is made from non-GMO cornstarch and is available in four colour variants to match the four varieties of toothpaste. The brush sits in a standalone resin base that balances the brush.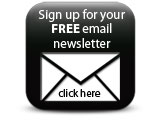 Rachel Bernhaut, Nfco Co-Founder says: "We hope our new range will get people to rethink their oral care habits and realise this simple switch can be good for them, their families and their world."
Companies