The Organic Pharmacy adds a touch of sparkle to colour offering
The Organic Pharmacy is set to launch a slew of new colour and hand care products in time for the festive season.
Among the new products are: Organic Glam Nude Sparkle Palette (£49), containing two eye shadows, two blushers, two lip glosses and two highlighters. The palette is said to provide a "stepping stone" for the brand's own colour makeover as the whole range is undergoing a reformulation and redesign.
Also in line to be launched are three new Organic Glam All That Glitters Nail Polishes (£10 each), which are available in Dorothy, a flecked gold; Ruby Slippers, a glittering red; and Emerald City, a sparkling green. Meanwhile, there will also be a new lip sku, Organic Glam Champagne Lip Gloss, which is said to smell and taste like champagne.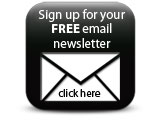 Finally, building upon the brand's "best selling" Orange Blossom fragrance, a new hand care duo, Organic Glam Orange Blossom Hand Wash and Hand Lotion (£25 each) is also due to be launched. All of the new products are being launched for Christmas 2013.
Companies